2019 AWARD RECIPIENTS
The Annual Business Meeting was held on Thursday, December 5th, for the installation of the 2020 Officers and Directors and recognition of the 2019 award recipients. Atlanta REALTORS® members and guests met at Flourish Atlanta to celebrate 2019 President DeAnn Golden's tenure, as well as the swearing in of newly elected 2020 Officers and Directors, led by 2020 President Jennifer Pino.
2019 President, DeAnn Golden took a moment to reflect on the phenomenal accomplishments of the year, including membership exceeding 10,000 members for the first time in the Association's history. She also recognized our wonderful Corporate Partners, member volunteers, and all involved in making the Atlanta REALTORS® the voice of real estate in Atlanta and beyond.
---
REALTOR® of the Year
This award was created in 1960 to be given to the REALTOR® member of the Atlanta REALTORS® Association who has made the greatest contribution of time, energy and resource to the Atlanta REALTORS® Association in the calendar year. Factors taken into consideration include REALTOR® spirit, civic activity and business accomplishments.
2019 REALTOR® of the Year Recipient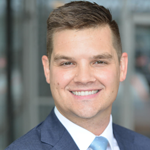 Michael Fischer
Homestead Atlanta REALTORS®
Past REALTOR® of the Year Recipients

| Name | Year | |
| --- | --- | --- |
| Bill Rawlings | 2018 | |
| DeAnn Golden | 2017 | |
| Todd Emerson | 2016 | |
| Maura Neill | 2015 | |
| Lane Jones | 2014 | |
| Mitch Kaminer | 2013 | |
| Anne Gault | 2012 | |
| Tom Spurlin | 2011 | |
| Jim Alexander | 2010 | |
| Sheila Brower | 2009 | |
| Ennis Antoine | 2008 | |
| Melba Franklin | 2007 | |
| David Boehmig | 2006 | |
| Mike Wright | 2005 | |
| Dan Forsman | 2004 | |
| Alice McDonough | 2003 | |
| Spalding White | 2002 | |
| Tom Spurlin, *GAR | 2001 | |
| Buddy Weston | 2000 | |
| Shea Zimmerman | 1999 | |
| Lewis Glenn | 1998 | |
| Richard Brinkman | 1997 | |
| James Ware | 1996 | |
| Buddy Weston | 1995 | |
| Lee Finch | 1994 | |
| Jim Floyd | 1993 | |
| Sally Gurley | 1992 | |
| David Branch | 1991 | |
| Cecile Stockhausen | 1990 | |
| J. Olin Coile | 1989 | |
| William Lewis | 1988 | |
| Carolyn Adams | 1987 | |
| J. Carl Schultz | 1986 | |
| E.A. Isakson, *GAR | 1985 | |
| Cantey Davis | 1984 | |
| Ed Nutting | 1983 | |
| Al Jennings, Jr. | 1982 | |
| Chip Morrison | 1981 | |
| Jenny Pruitt | 1980 | |
| E.A. Isakson | 1979 | |
| J. Carl Schultz | 1978 | |
| Skipper Morrison, *GAR | 1977 | |
| Sally Washburn | 1976 | |
| Emerson Holleman | 1975 | |
| Bruce Wilson | 1974 | |
| James Cushman | 1973 | |
| John Chapman | 1972 | |
| Marion Blackwell, Jr. | 1971 | |
| Fed Scheer | 1970 | |
| E.A. Isakson | 1969 | |
| Harry Norman, Jr. | 1968 | |
| C.D. LeBey, Jr., *GAR | 1967 | |
| John Chiles | 1966 | |
| Frank Carter | 1965 | |
| Ward Wight, Jr., *GAR | 1964 | |
| Henry Robinson | 1963 | |
| Al Jennings, Jr., *GAR | 1962 | |
| Stewart Wight, *GAR | 1961 | |
| Arthur Burdett, Jr., *GAR | 1960 | |