2021 AWARD RECIPIENTS
The Annual Business Meeting was held on Friday, December 3rd, for the installation of the 2022 Officers and Directors, as well as the recognition of the 2021 award recipients and the 2021 Emerging Leaders graduating class. Atlanta REALTORS® members and guests met at the Intercontinental Buckhead to celebrate 2022 President Karen Hatcher and the newly elected 2022 Officers and Directors as they were sworn into office.
A special thank you to Cynthia Lippert, our leadership, committees, volunteers and Community Partners for guiding the Atlanta REALTORS® through a wonderful 2021.
Good Neighbor Award
Established in 2009, the award annually honors the Atlanta REALTORS® Association member whose ongoing efforts are making exceptional contributions to improve the quality of life in their community. Among the activities that qualify for consideration are involvement in improving the quality of education in an area, supporting initiatives aimed at a community's youth, and work on any other community-based program(s).
2020 Good Neighbor Award Recipient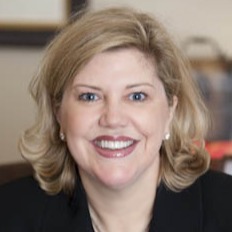 Jennifer Barnes
Keller Williams Realty Peachtree Road
Past Good Neighbor Award Recipients

| Name | Year | |
| --- | --- | --- |
| Sarah Chatel | 2019 | |
| *No Award Given | 2018 | |
| Ken Covers | 2017 | |
| Beth Kempe | 2016 | |
| Bill Rawlings | 2015 | |
| Robin Elliott | 2014 | |
| Kathy Rice | 2013 | |
| Larry Winter | 2011 | |
| Pat DiGeorge | 2010 | |