2021 RPAC Chili Cook-Off
ARA's RPAC Chili Cook-Off is back on October 14th, 2021! Stay tuned for details!
SUCCESS - 2019 ANNUAL RPAC CHILI COOK-OFF
The 2019 Chili Cook-Off was one of the best nights ever for this event. The Atlanta REALTORS® event raised over $20,000 (and counting) with proceeds benefiting the RPAC Political Advocacy Fund. 30 teams signed up for what turned out to be an amazing night of all the chili you could eat, complimentary beer and wine, entertainment and great networking opportunities.
Congratulations to our winners...
Competition was very tough this year, but with the help of our judges, the winners were announced.
"Best Chili" - Arrow Exterminators
Judged by the Sandy Springs Fire Department
"Best Booth" - Cook & James, LLC
"Closing Dead" themed booth
"People's Choice Award" - Atlanta Fine Homes Sotheby's International
For getting the most RPAC investments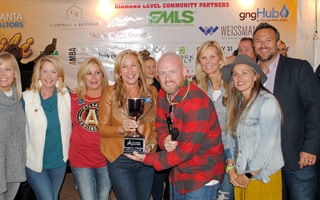 With Gratitude...
Thank you to all of the teams who participated and made this one of the best Chili Cook-Offs to date. A special thank you also goes to Sandy Springs Fire Department for being our guest judges. Also, thank you to Cherry Street Brewery for being our beer partner and bringing some awesome beer. Lastly, a big thanks goes out to our "secret panel of judges" that decided best booth... you know who you are!
Proceeds from the event go toward the REALTORS® Political Action Committee, standing watch, protecting our industry and its participants.
The Association thanks the Governmental and Community Affairs Committee and ALL of our sponsors!
Be sure to "Like" us on Facebook!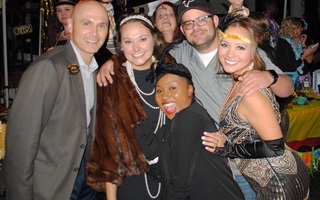 RPAC Investments
Contributions are not deductible for income tax purposes. Contributions to RPAC are voluntary and are used for political purposes. You may refuse to contribute without reprisal and the National Association of REALTORS®, the Georgia Association of REALTORS®, the Atlanta REALTORS® Association, or the Atlanta Commercial Board of REALTORS® will not favor or disfavor any member because of the amount contributed. 70% of each contribution is used by GARPAC and ARPAC to support state and local candidates. Until GARPAC reaches its RPAC goal, 30% is sent to National RPAC to support federal candidates and is charged against your limits under 2 U.S.C. 441a; after GARPAC reaches its RPAC goal, it may elect to retain your entire contribution for use in supporting state and local candidates.
2019 Teams
Plaza Level
Atlanta Mortgage Bankers Association
Bey Equity
Brock Built - The Brocking Dead
Century 21 Connect Realty
Cook & James - The Closing Dead
Brian M. Douglas & Associates, LLC
Loan Depot
Premium Driveway
Ameris Bank
Atlanta Fine Homes Sotheby's International Realty
Angel Oak Home Loans
Berkshire Hathaway Home Services Georgia Properties
Silverton Mortgage - Our Chili Took a Long Time, Our Loans Don't
Driveway
Amerispec
Arrow Exterminators - The Arrow Family
Atlantic Bay Mortgage Group
Berkshire Hathaway Home Services Georgia Properties - BHHSGA Midtown Mavericks!!!
Choice Home Warranty
Harry Norman, REALTORS® - Atlanta Perimeter Nashville' Red Hot Chili Peppers
NAGLREP
Women's Council - The Saucey Peaches
YPN