ARA/FMLS SHOWCASE 2.0 - Speaker Schedule
August 16, 2023
1:45-2:20 pm - Why Buy Now


Eric Zeier
Eric Zeier is the National Sales Manager for Homeowners Financial Group covering South Carolina, Georgia, and Alabama where he has oversight of all production responsibilities.
Eric began his mortgage career in 2002 as a Mortgage Loan Officer at one of the areas strongest lenders, HomeBanc Mortgage. After graduating as the Valedictorian of HomeBanc's stringent mortgage training school, Eric enjoyed a successful run as a Mortgage Loan Officer. He then moved into leadership where he held roles as a Branch Manager, Area Manager and ultimately a Regional Manager. Over the course of his career, Eric has helped hundreds of loan officers develop their business and grow their careers in the mortgage arena. Through the various teams Eric has led, he has served thousands of clients helping them achieve the dream of home ownership.
Prior to Eric's mortgage experience, he enjoyed a very successful collegiate and professional football career. Eric was all All-American quarterback at the University of Georgia. As a four year starter he broke many school and SEC records, notably the most career passing yards in SEC history. Eric was a team captain and Heisman trophy finalist both his junior and senior year. Eric is a member of the University of Georgia Circle of Honor – which recognizes and pays tributes to extraordinary student-athletes and coaches who, by their performance and conduct, have brought honor to the University. Eric is also a member of the Georgia Sports Hall of Fame. In addition to his Regional Manager position with Homeowners, Eric also serves as the Color Analyst for UGA football games alongside Scott Howard.
He went on to play six years in the NFL for the Cleveland Browns, Baltimore Ravens, and Tampa Bay Buccaneers. Eric along with his wife Julie are very involved with the university and their community in several charitable endeavors.
2:30-3:05 pm - The Business of Sports - Panel - ARA President Michael Fischer Moderates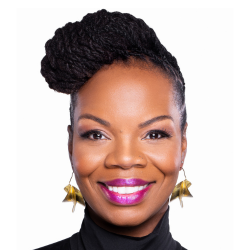 Melissa Proctor - Hawks CMO
Melissa Proctor is the EVP and Chief Marketing Officer for the Atlanta Hawks Basketball Club
and State Farm Arena. Proctor joined the organization in June 2014 and oversees the day-to-day operations of the club's marketing, Hawks Studios, live experience and production, brand merchandising, entertainment industry relations, community impact and basketball programs team.
Since she started her career with Turner Broadcasting System, Inc., Proctor has been a trailblazer. Among her list of recent accomplishments, Proctor released her first book in 2020 titled From Ball Girl to CMO and in 2021, she was honored with Adweek's CMO Award. The American Marketing Association Atlanta Chapter recognized Melissa with the 2022 AMY Lifetime Achievement Award.
Proctor is currently in the 2023 class of Leadership Atlanta and serves on the board of the High Museum of Art and is a member of the Georgia State University Marketing Roundtable. She holds a bachelor's degree in communication from Wake Forest University and a master's degree in design studies/branding from Central Saint Martins College of Art and Design at The London Institute. She lives in Atlanta and is mom to her amazing daughter Marley.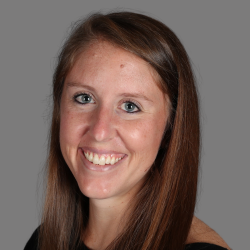 Georgia O'Donoghue, Vice President Business Operations at Atlanta United FC
Georgia O'Donoghue was named Vice President, Business Operations for Atlanta United in July, 2021 having previously served as Director, Strategy & Operations for the club. O'Donoghue came to Atlanta United from parent company AMB Sports + Entertainment (AMBSE) in 2018 where she first served as Manager and then as Director of Fan Experience for Mercedes-Benz Stadium.
In her current role, O'Donoghue leads the day-to-day business operations for Atlanta United and ATL UTD 2, including overseeing Ticket Sales & Service, Marketing & Events, Community Relations, Digital & Social Media, Sponsorship Sales & Service, and Matchday Operations. She also serves on the AMBSE Executive Leadership Team and is a member of the Blank Family of Businesses Diversity, Equity and Inclusion Council.
In her role as Director of Fan Experience for Mercedes-Benz Stadium (MBS) , O'Donoghue spent three years improving the fan journey and managing fan-focused operations, playing a vital role in cross-functional projects including installing automated ticket scanners, refining the secure entry process, and launching MBS as the first cashless professional sports stadium. During her tenure, MBS was named the 2019 Sports Facility of the Year at the Sports Business Journal's Sports Business Awards and received Sports Breakthrough of the Year in 2018 for the Fan First Pricing food & beverage program.
Prior to joining AMBSE, O'Donoghue spent two years as a strategy consultant with LiquidHub (now CapGemini), two years in New York City startup HealthiNation managing Audience Strategy/Development, and three years at Turner Broadcasting in various roles including website monetization, strategic planning, and branding.
Born and raised in Atlanta with a degree from UGA, Georgia is proud to remain a native living in Buckhead with her husband Brendan and son Michael.
3:15-3:50 pm - Hot Topics Panel - Reflection on Industry and Topics Shared in Real Time - FMLS CEO Jeremy Crawford Moderates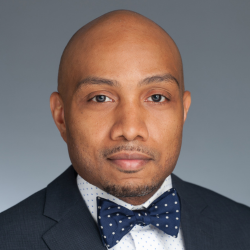 Domonic Purviance - Federal Reserve Bank
Mr. Purviance serves as a Subject Matter Expert within the Supervision Regulation and Credit Division at the Federal Reserve Bank of Atlanta. In this function, Mr. Purviance is primarily responsible for conducting an ongoing assessment of risks associated with residential real estate markets and the potential impacts they may pose to the financial system. This includes analyzing conditions within individual markets as well as the impacts of external forces on real estate. In addition, Mr. Purviance is responsible for developing real estate related analytical reports and tools utilized internally throughout the Federal Reserve System to aid in risk surveillance and banking supervision as well as external tools such as the Home Ownership Affordability Monitor (HOAM). Mr. Purviance also frequently engages in public outreach on the behalf of the Federal Reserve by speaking at public conferences and events as well as contributing commentary to the Beige Book, a publication produced by the Federal Reserve on economic conditions by district.
Prior to joining the Federal Reserve, Mr. Purviance served as the President of Market Advisory Services, LLC, a research and consulting firm that provides analytics for developers, homebuilders, and lenders to assist in property valuations and to help assess the viability of submarkets for new development. Mr. Purviance also previously served as a Senior Consultant at Metrostudy, a residential real estate research company, where he was responsible for the firm's consulting operations in the Atlanta region.
Mr. Purviance received his B.A. in Urban Planning from Morehouse College and his Masters in City and Regional Planning for Georgia Tech.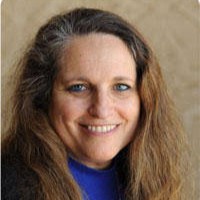 Maria Saporta, Journalist
Maria Saporta, founder and executive editor of the SaportaReport, is a longtime Atlanta business, civic and urban affairs journalist with a deep knowledge of our city, our region and state. SaportaReport, founded in 2009, provides a forum for local journalists, guest columnists, local features, such as Stories of Atlanta, as well as broad variety of community Thought Leaders. Maria also is co-founder of Atlanta Way 2.0, an initiative aimed at strengthening Atlanta's civic fabric by inspiring everyone to build close connections wit– which will provide tools and guidance on key local initiatives by encouraging greater civic engagement.
From September 2008 to March 2020, Maria wrote a weekly column and news stories for the Atlanta Business Chronicle. Prior to that, she spent 27 years with the Atlanta Journal-Constitution, becoming its business columnist in 1991.
Maria is a past president of the Atlanta Press Club, and she continues to serve in an emeritus role after 30 years of board service. She also co-chairs the Atlanta Press Club's "Loudermilk-Young Debate Series" committee. Maria also serves as vice president of the Alliance Francaise d'Atlanta, a French cultural organization and school that was founded by her mother in 1963.
In other civic roles, Maria serves on the Board of Visitors for Berry College in Rome; she serves on the Advisory Council of the Islamic Speakers Bureau; and she serves on the board of the Ovarian Cancer Institute.
In January 2019, Maria was inducted into Georgia Trend's Hall of Fame. She also was inducted into the Georgia State University Business Hall of Fame in 2012. She also received the Atlanta Business League 2013 CEO Award for Vision of Excellence. Maria was inducted in the 2002 YWCA Academy of Women Achievers. Maria also was given the inaugural "Atlanta Hero" award by the Rotary Club of Atlanta on July 9, 2018.
Maria received her Masters' degree in urban studies from Georgia State and her Bachelors' degree in journalism from Boston University. Maria was born in Atlanta to European parents. She has two adult children, who both are involved in the movie and television industry in Georgia.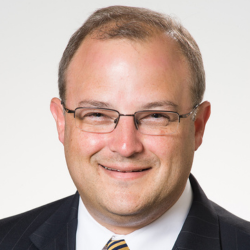 Gregg Simon, Senior Vice President of Project and Partner Development, Economic Development, Metro Atlanta Chamber of Commerce
Gregg D. Simon is Senior Vice President of Project and Partner Development at the Metro Atlanta
Chamber (MAC). In his role, Simon works to build and manage relationships with our economic
development partners across the 29-county metro Atlanta region and cultivate job growth across
MAC's industry clusters: bioscience, technology, mobility, supply chain & logistics and global
commerce. He also assists businesses and their consultants in their evaluation of metro Atlanta for
new or expanded operations.
Previously, he served as vice president of project management at MAC, and worked with partners
and MAC's project management team to support businesses interested in expanding or relocating to
the region. Before that he was director of technology industry development at MAC, focusing on
building Atlanta's technology cluster and growing jobs in the areas of Internet security, wireless
mobility, software development and digital media.
Simon brings more than 25 years of economic development experience to MAC. Prior to joining
MAC, Simon was manager of business engagement for the Atlanta Development Authority (ADA)
where he helped existing businesses and attract new ones to the city of Atlanta. Before coming to
Atlanta, he was the director of business services for the Massachusetts Alliance for Economic
Development, a private non-profit economic development organization dedicated to business growth
in Massachusetts. He also worked for Empire State Development, New York State's economic
development agency.
Simon is a graduate of the University of Rochester in Rochester, NY and lives in Atlanta with his wife
and three children.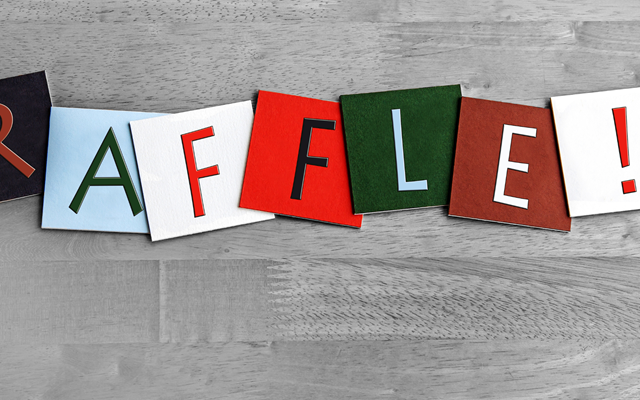 Win Big While Giving Back: Join the 50/50 Raffle Drawing...
August 16, 2023
Win Big While Giving Back: Join the 50/50 Raffle Drawing for a Chance to Make an Impact!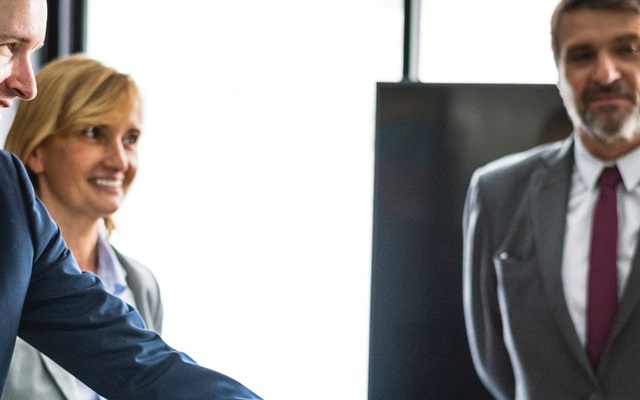 Proposed Slate of 2023 Officers and Directors
July 25, 2023
The following slate of Officers and Directors was selected for ARA's 2024 Board of Directors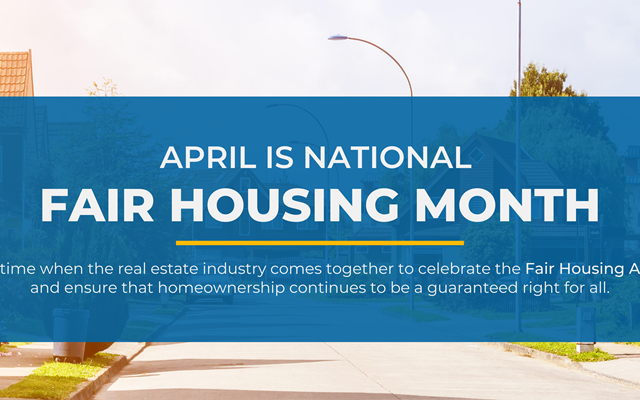 ARA Celebrates National Fair Housing Month
April 27, 2023
At the Atlanta REALTORS Association and Capitus Learning Center, we are committed to promoting...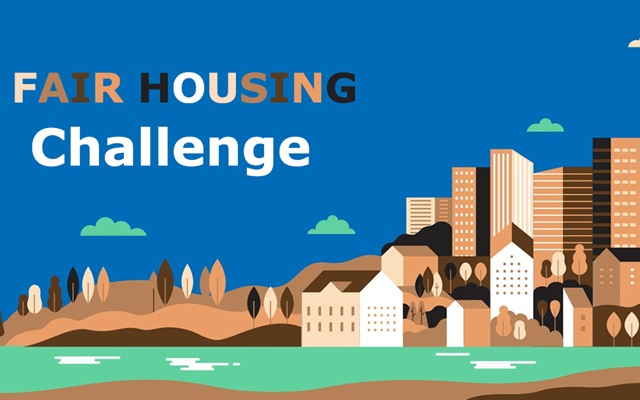 Fair Housing Challenge
February 21, 2023
Are You Up For The Challenge?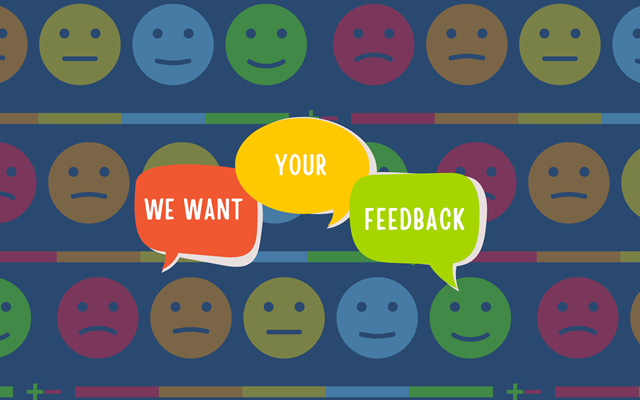 Take the 2022 Atlanta REALTORS® Member Survey
December 5, 2022
We want to hear from you to help us learn how we can better deliver on our mission to elevate the...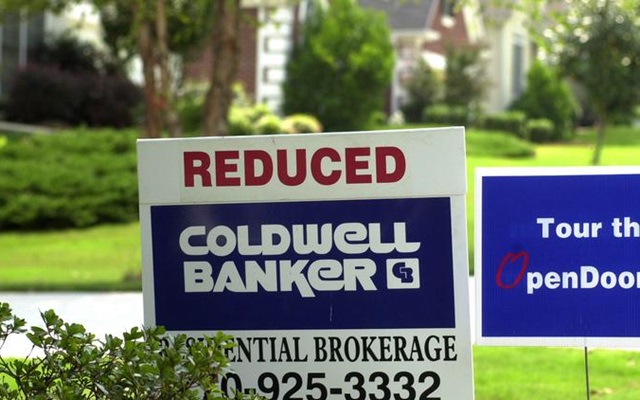 Nearly a quarter of Atlanta homes under contract fell...
September 28, 2022
Sun Belt cities are experiencing higher rates of cancellations.