Atlanta REALTORS® Market Brief: April 2023
May 22, 2023
April Highlights
The April 2023 Market Brief, compiled by First Multiple Listing Service (FMLS), provides a regionally focused synopsis of monthly sales and home prices for residential properties in Metro Atlanta. This summary covers 11 counties: The Atlanta REALTORS® Market Brief is designed to offer an overview of the Atlanta residential market by providing a synopsis of sales and home prices, and covers 11 counties: Cherokee, Clayton, Cobb, DeKalb, Douglas, Forsyth, Fulton, Gwinnett, Fayette, Paulding, and Rockdale.
Demand: April residential sales were at 4,661, a decrease of 28.7% from the previous year.
Price:Average and median sales prices declined for the first time since 2012.The median sales price in April was $405,000, a decrease of -1.2% from last April. The average sales price was $495,000, down -0.7% from the previous year.
Supply: Atlanta area housing inventory totaled 9,007 units in April, an increase of 14.2% from April 2022. New listings totaled 6,212, down 26.0% from April 2022 and down 12.8% from the previous month. The month's supply over a 12-month period increased to 1.8 months.
A Word from 2023 Atlanta REALTORS® President Michael Fischer:
"The impact of the quick rise in interest rates became apparent in the Atlanta real estate market in April with overall sales down 28%," reports Atlanta REALTORS® Association President Michael Fischer. "Additionally, the median price was down 1.2% to $405,000 as we experienced our first annual decline in the median price in over 11 years."
"Despite the decline in price, the median days on market remains extremely low, decreasing to 11 in April, compared to 18 days in March, indicating that homes are selling even faster than before," says Fischer. "With new listings falling by 26% in April, the data supports the trend of homeowners putting off selling their homes amidst economic uncertainty and higher interest rates making the market tougher to navigate."
"These market indicators may cause concern, but we are still seeing a competitive marketplace, high traffic on active listings, and strong value being placed on home ownership," stated Fischer.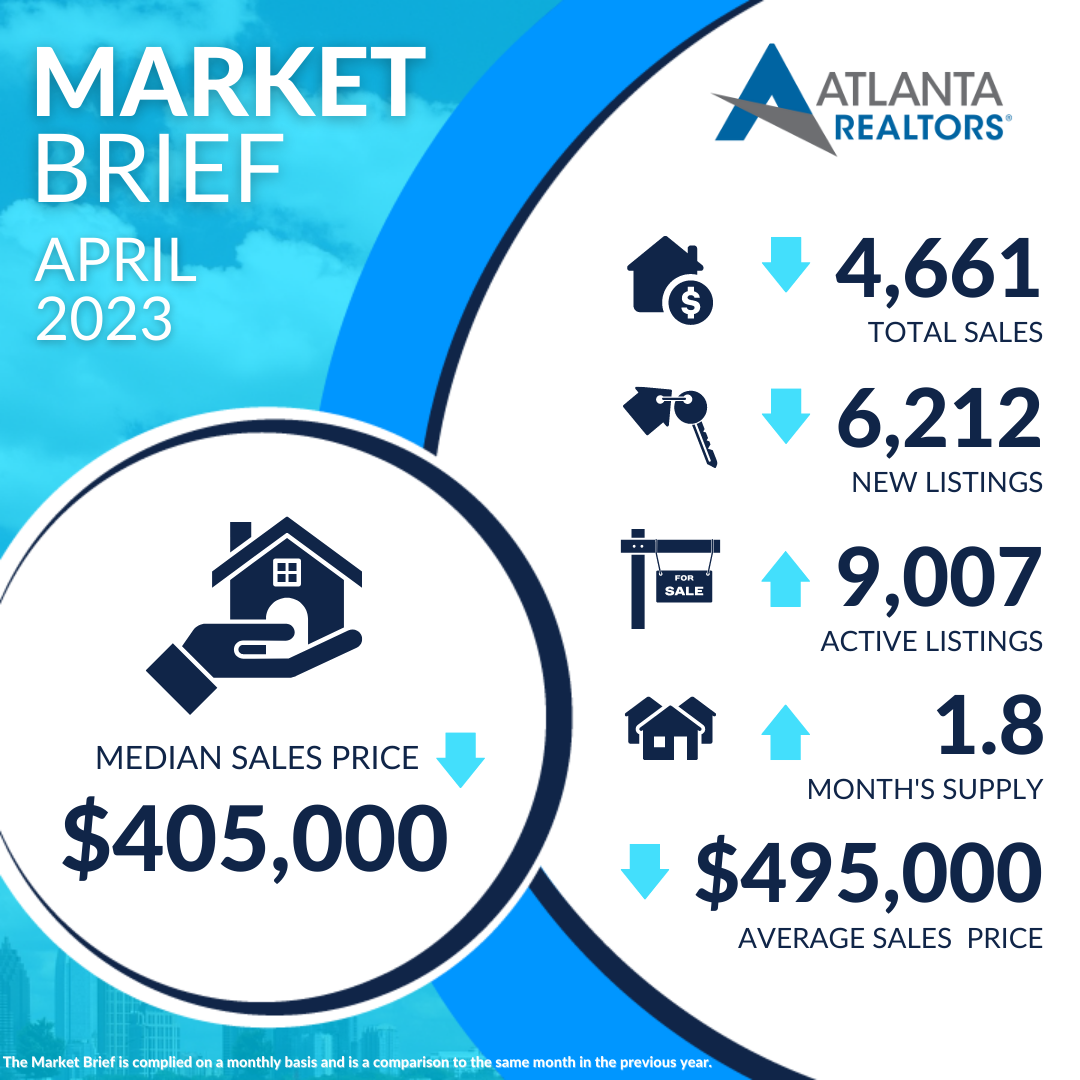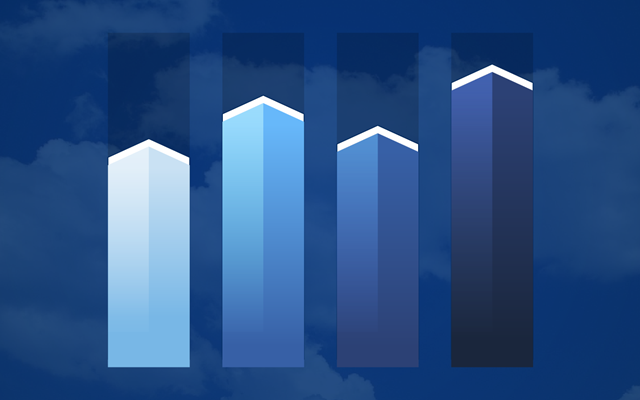 Atlanta REALTORS® Market Brief: June 2023
August 30, 2023
Atlanta REALTORS® Association Releases June 2023 Statistics on Housing Market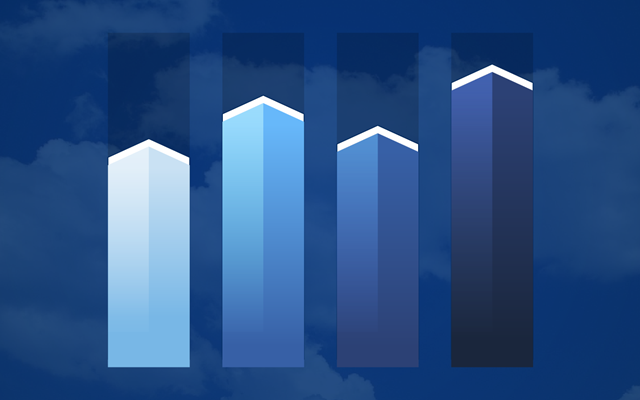 Atlanta REALTORS® Market Brief: July 2023
August 30, 2023
Atlanta REALTORS® Association Releases July 2023 Statistics on Housing Market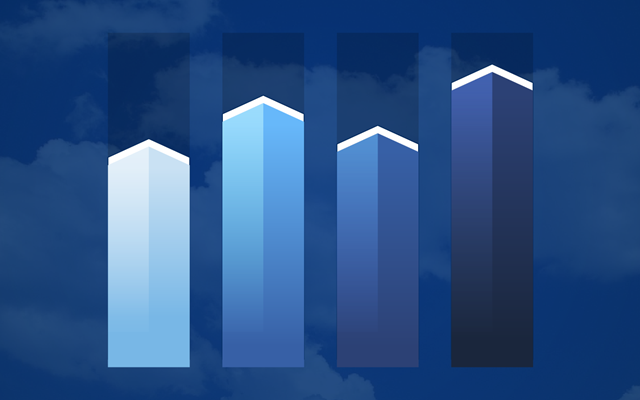 Atlanta REALTORS® Market Brief: May 2023
June 27, 2023
Atlanta REALTORS® Association Releases May 2023 Statistics on Housing Market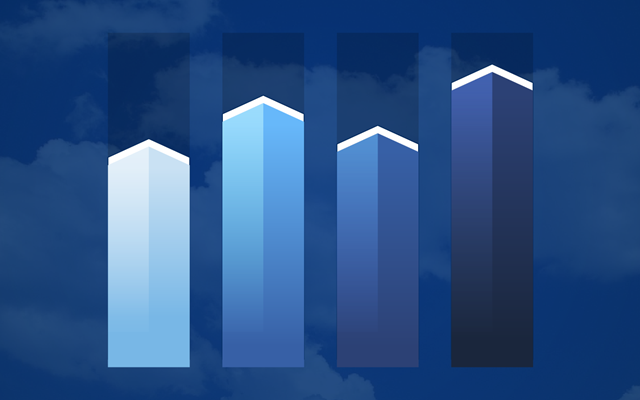 Atlanta REALTORS® Market Brief: March 2023
April 20, 2023
Atlanta REALTORS® Association Releases March 2023 Statistics on Housing Market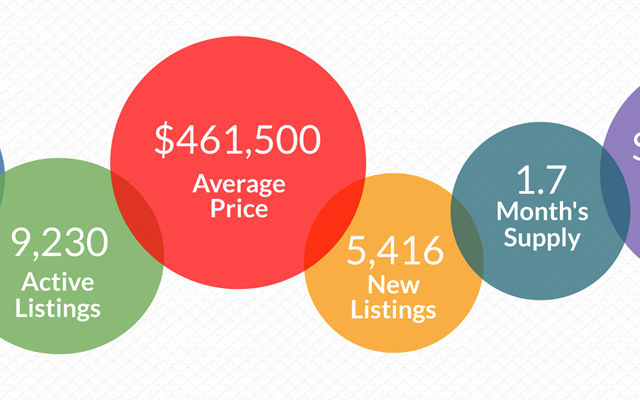 Atlanta REALTORS® Market Brief: February 2023
March 29, 2023
Atlanta REALTORS® Association Releases February 2023 Statistics on Housing Market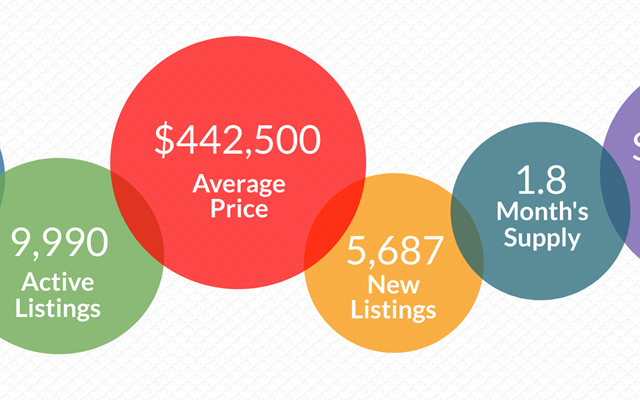 Atlanta REALTORS® Market Brief: January 2023
March 2, 2023
Atlanta REALTORS® Association Releases January 2023 Statistics on Housing Market