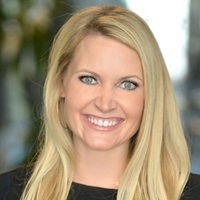 Bio
Known for taking a hands-on approach from day one, Shanna Bradley gets to know her clients on a personal level so she can innately understand their short and long-term goals.
Utilizing her skillset and background in outside sales to problem solve and find solutions, Shanna employs a comprehensive approach in all aspects of the sale, including pricing and marketing strategies, contract negotiations, inspections and appraisal valuations. Shanna values the relationships she has developed with her clients and is honored to facilitate a seamless process for sellers and buyers.
A resident of Buckhead, and graduate of the University of Georgia, Shanna has strong ties to the Atlanta community through her service on the Emerging Leadership Council at Children's Healthcare of Atlanta, the UGA Alumni Association and the Membership Development Committee at Cherokee Town Club. Shanna begins every weekday by working out at 5 a.m. and enjoys spending time with her husband, Bill, and their three children, Katie (10 years old), William (8 years old), and Charlie (5 years old).