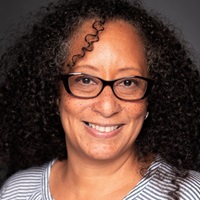 Bio
Shanda is a licensed REALTOR® and REALTIST who is passionate about assisting her clients and educating the public about the benefits, importance and values of homes that are energy efficient, healthy and sustainable. After earning her GREEN designation from the Green Resource Council, Shanda was personally trained by former US Vice President Al Gore to become a Climate Reality Leader. Shanda differentiates fact from fiction regarding green incentives, living, cost savings and energy efficient technology, green ratings. Educating clients and raising awareness about the importance of indoor air quality especially for people who are battling catastrophic illnesses, tackling housing affordability and energy inefficiencies are issues that she is very passionate about and by thinking global and acting local it moves us all in the direction of a more sustainable environment.
Specializing in the metro Atlanta area, she is also a Certified Military Residential Specialist and Condo & Townhouse Pro who enjoys working with veterans, public servants, 1st time homebuyers, seniors, entrepreneurs and investors. She combines her passion and expertise for community and economic development to assist buyers and sellers bring their home ownership dreams to reality.
Shanda is a dedicated public servant and volunteer who believes in giving back and that the rent we pay for our lives is to be a blessing to others. She strives to do her part to eradicate Alzheimer's, cancer and Sickle Cell and is working towards a solution to provide homeless Veterans with beautifully designed, sustainable, energy-efficient, safe and affordable housing options. She is also an active volunteer for St. Jude Children's Research Hospital® and the Atlanta Habitat for Humanity.