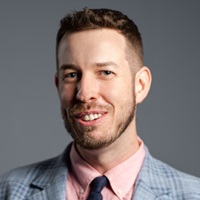 Bio
Prior to real estate, Christopher spent five years working in marine biology. Working closely with marine animals gave him first hand experience with a variety of environmental issues. Also coming from a family of builders, architects, master craftsmen and REALTORS®, he grew up deeply entrenched in housing.
Leadership and visibility in the space, quickly allowed him to become a leading voice on the intersection of sustainability and real estate in Georgia. In 2018, he was tapped to lead and create an all-new sustainability committee at the Atlanta REALTORS® Association, the largest local REALTOR® association in Georgia with over 14,000 members. In this role, he led a team that collaboratively worked with non-profits, local governments, and businesses in the sustainability space to connect and educate REALTORS® on this rapidly growing sector of real estate. Educating fellow REALTORS® leads to more green-competent agents, and helps support the value of solar and energy efficiency features at the time of sale.
His leadership experience has since included involvement on the Sustainability Advisory Group for the National Association of REALTORS®, serving as 2021 President of LGBTQ+ Real Estate Alliance Atlanta chapter, graduating from Leadership DeKalb in 2019, and multiple awards for leading progress in the REALTOR® organization. Christopher and his husband have been enjoying the many benefits of driving EV-only, since 2014.