Webinar Event
Down Payment Connect Best Practices
Wednesday, April 20
10:00 AM - 11:30 AM
ABOUT EVENT
Now that you've explored DPA programs and your Down Payment Resource tools, it's time to learn best practices for marketing to first-time homebuyers and tapping pent up buyer demand with Down Payment Connect.
Help more buyers solve for the #1 obstacle to homeownership…the down payment!
Hosted by the ARA Training & Development Committee - The Training & Development Committee, led by Ariel Baverman, schedules the yearly education course, designations, and webinars. In addition, the New Agent, Sustainability, and Broker Sub-Committees report to the Training & Development Committee. If you want to join the committee in planning future events, please reach out to bethany@atlantarealtors.com.
Virtual via Zoom: Link will be included in registration confirmation email
REGISTRATION RATE
ARA Members
FREE
Advanced Registration Required
Register Now
SPEAKERS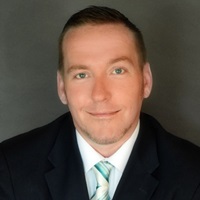 Sean Moss
Sean Moss is Vice President, Director of Operations and Customer Support, directing operations, implementation and support of Down Payment Resource tools and customers. He has more than 15 years of experience in the real estate and finance industry, where his leadership roles ranged from loan operations to corporate-level technology projects and process improvement for small and large mortgage companies. Moss was named to the 2017 HousingWire Insiders List for his outstanding contributions to the success of Down Payment Resource.