Webinar Event
FMLS (First Multiple Listing Service) 102
Wednesday, May 1
10:00 AM - 11:30 AM
ABOUT EVENT
Join Kevin Theobald, FMLS to educate everyone on how to master the next level of FMLS basics. This includes: Sold Comps/Listing History, DPR, Market Stats/Reports/Info Sparks, Clear Cooperation/Coming Soon, and Compliance
SPEAKERS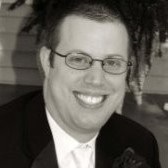 Kevin Theobald
Kevin Theobald is a Member Service Representative for the First Multiple Listing Service and has been in the real estate industry for nearly fifteen years. His growing knowledge of the industry coupled with his training background makes Kevin uniquely qualified to help out professionals in need. Kevin has a Bachelor of Science degree in History and a Master of Arts degree in Teaching.
Become an ARA Community Partner!
Learn about our Community Partner Program & see how you can get involved.