2021 AWARD RECIPIENTS
The Annual Business Meeting was held on Friday, December 3rd, for the installation of the 2022 Officers and Directors, as well as the recognition of the 2021 award recipients and the 2021 Emerging Leaders graduating class. Atlanta REALTORS® members and guests met at the Intercontinental Buckhead to celebrate 2022 President Karen Hatcher and the newly elected 2022 Officers and Directors as they were sworn into office.
A special thank you to Cynthia Lippert, our leadership, committees, volunteers and Community Partners for guiding the Atlanta REALTORS® through a wonderful 2021.
Mrs. Harry Norman, Sr. Award
This award was created in 1989 to recognize the most outstanding transaction of the year. The transaction must be noteworthy and show the most initiative, ingenuity, originality, constructiveness, imagination, and ability. The size or consideration of the transaction is not be of special importance.
2020 Mrs. Harry Norman, Sr. Award Recipient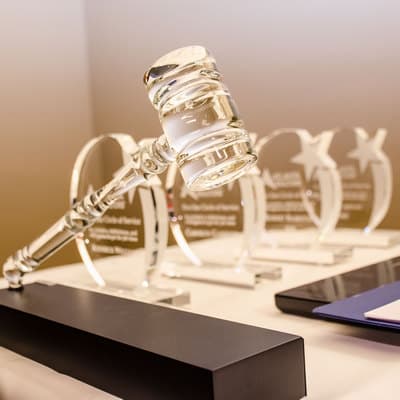 *No Award Given
Past Mrs. Harry Norman, Sr. Award Recipients

| Name | Year | |
| --- | --- | --- |
| Chase Mizell & Josh Reeves | 2016 | |
| Suzanne Close | 2010 | |
| Roger Blichfeldt | 2005 | |
| Anne McDonald | 2004 | |
| Greg Williamson | 2003 | |
| Irma Terry | 2001 | |
| Nancy Halsema | 1997 | |
| Barbara A. Burke | 1996 | |
| Margaret Saye Sutton | 1995 | |
| Patricia A. Dougherty | 1994 | |
| Anita M. Augello | 1992 | |
| Robert C. Cain | 1991 | |
| Valerie LeCraw Love & Missy McKeithen Johns | 1990 | |
| Jane Bischoff | 1989 | |