Seminar Event
Webinar: The Impact of COVID-19 on the Environment & the Real Estate Industry
Wednesday, October 20
11:30 AM - 1:00 PM
ABOUT EVENT
Unprecedented times have plagued the world over the past two years and the real estate industry has been a major artery vigorously pumping through it all. New guidelines, laws, and processes impacted REALTORS® seemingly overnight and these changes still continue to pivot on a daily basis. Join us on October 20th for in-depth conversation with industry experts Shaun Graham (Southeast Mortgage), Susan Haerther (U.S. Green Building Council), and Jason Peavey (PV Heating and Air), as we discuss how to navigate the future of real estate and how COVID-19 has and continues to impact the real estate industry. The future is sustainable!
SPEAKERS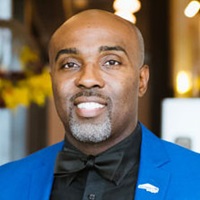 Shaun Graham
Shaun's Southeast Mortgage career started 14 years ago in the call center, where he worked under the direct guidance of John Young. John, who also works at Southeast Mortgage, made a significant difference in his advancement in mortgages as well as with the company. Eventually, Shaun was promoted to Senior Mortgage Loan Originator (Sr. MLO), a title not just handed out at the time, but earned after several years of hard work. Nowadays, originators start at this level straight out of training. It didn't take long for his dedication and drive to be recognized as he was soon asked to be Branch Manager of one of Southeast Mortgage's offices. Within a few years, Shaun was promoted to Vice President, then quickly to Senior Vice President. Currently, Shaun's role at Southeast includes mentoring, business development, social media management and finding creative ways to drive revenue.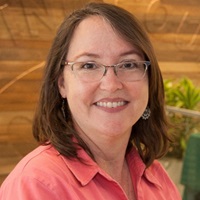 Suzanne Haerther
Suzanne Haerther has a Bachelors in Interior Design and Elementary Education which has led to a career of helping communities and schools find a sustainability path. She currently works for USGBC in the Georgia, Arkansas and Oklahoma communities and with school volunteers throughout the Big South region. Her passion is working with Green Schools projects both on the local and national level guiding them toward the mission of a green school for every child within this generation. She became a LEED AP BD+C in 2009 and a TRUE Advisor in 2021. In her spare time, she enjoys sharing her passions for sustainability with her family and her community volunteering for Atlanta Sustainability Ambassadors, Habitat for Humanity and other local projects.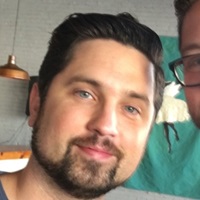 Jason Peavey
Jason, and his brothers entered HVAC as others had before them: A family business with a strong desire to provide stellar service. Today, PV Heating & Air strives to give homeowners the best solutions for HVAC and home performance, utilizing scientific data, highly trained technicians, and a personal touch. PV Heating & Air is the premier air conditioning, heating, and indoor air quality provider in the metropolitan Atlanta area and are Trane Comfort Specialists and Mitsubishi Diamond Contractors (Ductless Mini Splits). The industry elite, Trane and Mitsubishi, choose PV to represent their brands because of our superior installation standards, superb customer service, and proven track record.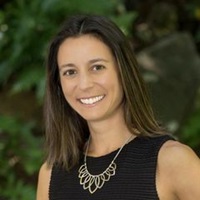 Lisa Borowsky
After graduating from Marist School, Lisa majored in Environmental Studies at Dartmouth College in New England. For anyone unfamiliar with Hanover, NH, it is a wonderful place to call home for outdoor enthusiasts. After college, she headed north to Alaska to help lead an Ecosystem Based Plan for a Native Alaskan Tribal Government. Her experience there was a such a gift and taught her both gratitude and perspective that remains with her today. Upon returning home to Georgia, Lisa spent time learning business with a management consulting firm filled with smart and grounded folks, while also earning an MBA. After all the navigation of this journey outlined above, interspersed of course with many metaphorical bumps and bruises along the way, Lisa is now a part of Sustainable Georgia today and an Atlanta REALTOR® with a NAR Green designation specializing in healthy, comfortable, and high performance homes.