Seminar Event
Webinar: Realtor Property Resource (RPR) Basics & Beyond
Wednesday, September 15
10:00 AM - 11:30 AM
ABOUT EVENT
As a REALTOR®, you have access to Realtor Property Resource® (RPR), a site which provides data, tools and property reports that can help you "wow" your clients and close more deals.
In this course, you'll receive a high level overview of all the features, tools and capabilities that RPR offers to REALTORS®. This webinar is a great way to see how the site looks, feels and functions. It's basically the ground floor on how much RPR has to offer and why it's in your best interest to tap into all the property data available to you.
With RPR you have access to:
Local public record data and MLS data in one database.
Neighborhood information, school data, walkability and livability scores.
Residential and commercial real estate tools to identify, locate and price properties as well as prospect for new clients.
As an ARA member, you have access to RPR for free, so be sure to tune in for this webinar and utilize all the tools available to REALTORS®!
SPEAKERS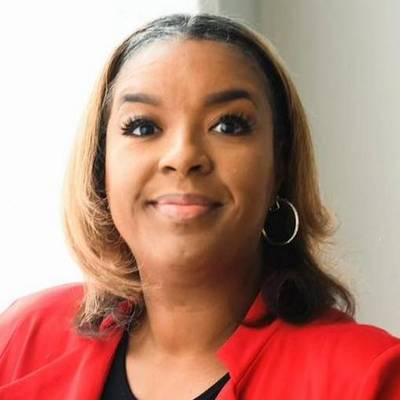 Eboni Killian
Eboni Killian is an 11 year veteran licensed realtor and Associate Broker with Sovereign Realty & Management LLC, who is proud to work for a company that understands that buying and selling real estate is more than a simple transaction. It is one of the most important purchases that a client will make in the course of a lifetime. She is dedicated to providing exceptional, personalized service for each of her clients and she strives to be a trusted resource who can guide buyers and sellers through the sometimes complex world of real estate. Eboni desires to be a one stop shop, goto source for real estate industry insight and advice. Self-branded as "Your Realtor for Life", she has successfully navigated her way through the real estate investing world and is now highlight skilled with assisting clients at every stage of life with real estate, from "starter home to retirement investment properties" and everything in between. Her client base consists of traditional buyers and sellers to real estate investors of all strategies. Eboni is an investor herself, having wholesaled several properties over the last 4 years.
Her previous experience with different brokerages and as a leasing consultant has afforded her a broad industry background that has proven to be a plus as she navigates through a vast pool of clients with unique needs. Eboni is also a key team member of Ramon Tookes & University of Wealth Building where she is also a valued member of Team Flipology and assists with the planning and execution of various real estate investing education and training experiences.
Eboni is the CEO of The Peach of Peachtree real estate firm where she provides consultation services for real estate investors. She is also Wealth Strategist where she blends her skills as a credit restoration expert and loan specialist to help others build generational wealth. Her credit restoration services include assisting clients who have been denied for a mortgage or have been renting for a long period of time because of less than perfect credit, navigate the credit restoration process so they can purchase a home. As a loan specialist, she is able to offer non-discretionary unsecured funding solutions.