Seminar Event
Webinar: New Agent University - Mortgage 101
Wednesday, August 18
10:00 AM - 11:30 AM
ABOUT EVENT
As a new or experienced agent, working knowledge of the loan mortgage product and process is a must in today's competitive real estate market. Whether your client is the Buyer trying to win the opportunity to own a home or a Seller trying to understand the loan products presented to them as part of an offer to purchase, the agent and mortgage lender need to work in tandem to accomplish the goal of the clients—to get to the closing table. The mortgage process can be a complex one and understanding the loan products, financing options and how you act as a liaison between your client and the lender may make or break the deal. Join us along with experienced mortgage professional, Barry Butler of Ameris Bank, for Mortgage 101 where you will learn what you need to know to help your clients successfully navigate the loan process.
*Please note, the New Agent University is not an accredited real estate school, and this course is not approved for continuing education credit*
The New Agent University series is brought to you by the New Agent Sub-Committee, led by Ariel Baverman and is part of the Training and Development Committee. It's goal is to schedule at least four, hour and half seminars with topics focused specifically towards new agents. If you are interested in joining this sub-committee, please send an email to tami@atlantarealtors.com.
SPEAKERS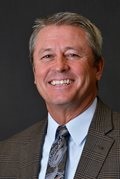 Barry Butler
For 30 years, Barry Butler has provided thousands of homebuyers with the best possible mortgage guidance and products. Barry has been a Mortgage Banker of Georgia Gold Award Winner since 1997 as well a member of Ameris Bank Presidents Club since 2011. His philosophy is that with hard work, dedication, and personal care, anything can be accomplished; that's simply the way Barry does things.
Whether you are a first-time homebuyer, refinancing an existing loan, or building your dream home, Barry has the knowledge and creativity to help you achieve your goals.