FREE CE Event
Staging to Sell - What Every Agent Should Know
Tuesday, August 16 | Atlanta REALTORS® Center
9:30 AM - 1:00 PM
ABOUT EVENT
With the rising use of litigation across the real estate industry it is imperative that a real estate agent be educated on the most up-to-date laws, concepts, trends and resources available to their clients.
By not being properly informed on the subject of staging the agent is putting themselves and the real estate firms they represent at considerable risk for potential lawsuits for breach of duty. By taking this course not only will an agent be able to effectively communicate the benefits of staging to their clients, the agent will be able to facilitate the screening of a professional stager. Not all stagers are created equally. Hiring a hobbyist stager who may be operating unethically and may not be following standard staging practices could not only adversely affect the sale of the home, a homeowner could end up in a liability situation should damages or injury occur during the staging or showing process as a result of using a hobbyist stager. This course will educate the agent on how to look for red flags that would indicate a stager is operating their business as a hobby vs. operating as a legitimate professional, including but not limited to knowing the type of insurance a stager should carry as well as understanding standard staging contract clauses.
REGISTRATION RATE
ARA Member
FREE
$25 Refundable Deposit w/48 Hrs Cancellation
Register Now
SPEAKERS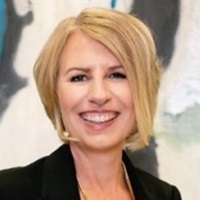 Barbara Heil-Sonneck
Design2Sell is a pioneer in bringing the most powerful staging techniques of Target Staging and Lifestyle Merchandising to Metro Atlanta. Setting the Stage for Closing the Sale by increasing the desirability of a product is the goal of any Merchandising project we implement: We are touching the emotions of potential clients and customers with proven features that add beauty within a budget. The "Product" can be a Home, an Office, a Show or a Stage. After an international Management Career in Corporate, Barbara started to fulfill her passion for Real Estate and Design.
Born and raised in Germany, Local and Global Sales, Marketing and Operation Management. Tradeshow and Event Marketing, Product Merchandising and MarCom.
My Motto is always be open to try something new.
Books Published: "The Venus Approach to Real-Estate Investing"
Atlanta REALTORS® Center
5784 Lake Forrest Dr, Atlanta, GA 30328, USA
(404) 250-0051
Become an ARA Community Partner!
Learn about our Community Partner Program & see how you can get involved.