Seminar Event
Webinar: Self-Care and Resilience in the New Normal
Thursday, January 21
10:00 AM - 11:30 AM
ABOUT EVENT
Stress and anxiety are at all-time high levels, as the world battles the current health crisis. As reports evolve from day to day, it can be difficult to focus, it can be easy to be overwhelmed, and it can be hard to lead with so much uncertainty and unknown.
Resilience is the ability to bounce back and learn and grow from setbacks and adverse conditions. In this workshop, we'll review the latest research from Dale Carnegie and others about the key drivers of resilience and its role in reducing stress and worry. We'll offer practical steps you can take today to unleash the power of resilience to overcome adversity for individuals and clients.
SPEAKERS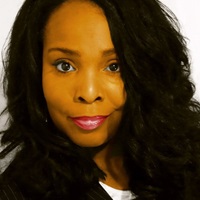 Antoinette Robinson
A member of the real estate industry for 12 years, Antoinette Robinson's primary focus for clients is to create and actualize the vision of 'ownership.' With a Master of Arts in Organizational Leadership and a Master of Business Administration, Robinsons' formal training is a valuable resource. Antoinette takes pride in her ability to minimize the anxiety that comes with the real estate process and helping clients achieve their real estate goals.
Antoinette's formal training in organizational development, implementation, and leadership is an invaluable resource as she demonstrates transformative leadership ability through her services as a trainer, speaker, instructor, and trusted business advisor and strategist. Antoinette's vita is reflective of several notable accolades and awards for her service on reputable boards aimed at cultivating affinity programs for the next generation of servant-leaders. She takes pride in her ability to drive a dream from collaboration to manifestation.
Antoinette is a member of the National Association of REALTORS (NAR), the Georgia Association of REALTORS (GAR), and the Atlanta REALTORS Association (ARA). She currently serves on the Training and Development Committee and the Sustainability Sub-Committee for the ARA, and she holds the Residential Staging Professional (RSP) designation from Georgia Real Estate Academy. Antoinette is also an Associate with the Dale Carnegie International Training Quality Board.
Devoted researcher and life student; Antoinette's leadership philosophy is "Designed| To Make| Statements." Antoinette knows a divine force exists which allows her to impact her spheres through elevated speech and relevant content. Antoinette resides in Atlanta, Georgia with her husband of fourteen years Derek Robinson.