Webinar Event
New Agent University: Consultation to Close 101
Wednesday, September 21
10:00 AM - 11:30 AM
ABOUT EVENT
I'm a REALTOR®... now what?
If that's a question you've asked yourself or if you've been a long-time member of ARA that could use a bit of a refresher, be sure to join us virtually for our "Consultation to Close 101" course from our New Agent University!
This webinar will explore the contract to closing best practices and transaction management processes for both residential resale and new construction transactions. We will explore tools, tips, and technology to ensure your real estate transactions are seamless from contract through closing and beyond. Your clients and cooperating agents will look forward to working with you now and in the future as an amazing real estate agent.
*Please note, the New Agent University is not an accredited real estate school, and this course is not approved for continuing education credit*
About the ARA New Agent University Series
The New Agent University series is brought to you by the New Agent Sub-Committee, led by Whitney Kennedy, and is part of the Training and Development Committee. Its goal is to schedule at least (4) hour and a half seminars with topics focused specifically on new agents. If you are interested in joining this sub-committee, please send an email to events@atlantarealtors.com.
SPEAKERS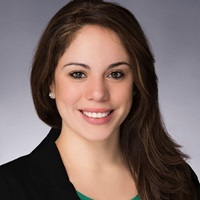 Ana Rodriguez
Ana Rodriguez is a New York native who thrives in a fast-paced environment, which makes managing transaction coordination the perfect job for her! Ana holds a degree in Education (which she attributes to her immense patience and poised demeanor) as well as a degree in Business Management and Administration. She creates processes, checklists, and procedures for our coordinators behind the scenes, ensures we are delivering a 5 Diamond Service to our clients, and keeps everyone up to date on the latest Real Estate trends. She is always excited to explore new contracts in new states and nail down a new process! Ana keeps active with her children; Christopher, Ariana & Juliana. On the weekends, you can hear her from the football stands cheering on her football star, coaching her daughter's Cheerleading Squad, and chasing her toddler away from the field! Go Hooch!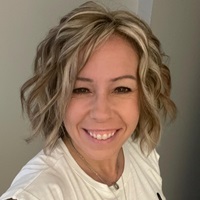 Denise Salvi
Nestled in the heart of the Blue Ridge Mountains in Roanoke, VA, Denise likes to stay busy! She and her high school sweetheart have twins and an older son that plays college football at Hampden-Sydney College! Together, the 5 of them lead a very active lifestyle that usually involves a sporting field of some sort, a workout, or a traveling adventure. If you find Denise with free time, she will probably have a book in her hand as well. With a love for health and fitness, Denise has stayed busy the last 9 years as a health and wellness coach and running her own small business. With a heart for people, organization, leadership, real estate, and working from home, Hello Leverage is a great fit! She loves using her organizational skills and putting her detail-oriented mind to work for her clients, ensuring that no small detail gets lost in the shuffle. Communicating with her clients and staff is the highlight of her day!
Become an ARA Community Partner!
Learn about our Community Partner Program & see how you can get involved.