Webinar Event
New Agent University: Consultation to Close 101
Wednesday, September 21
10:00 AM - 11:30 AM
ABOUT EVENT
Date: Septmber 21, 2022
Time: 10:00 am - 11:30 am
Location: Via Zoom (Link provided in the confirmation email)
Speaker(s):
Description/Topic: Consultation to Close 101: Systems to streamline the process and stay organized
Cost: Members - FREE | Non-Member- $25
*Please note, the New Agent University is not an accredited real estate school, and this course is not approved for continuing education credit*
Committee Info: The New Agent University series is brought to you by the New Agent Sub-Committee, led by Whitney Kennedy, and is part of the Training and Development Committee. Its goal is to schedule at least four, hour and a half seminars with topics focused specifically on new agents. If you are interested in joining this sub-committee, please send an email to tami@atlantarealtors.com.
SPEAKERS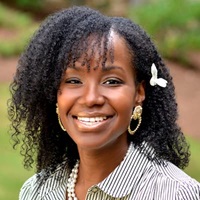 Dr. Lee Davenport
Armed with degrees in business and legal studies, Dr. Lee Davenport is an international real estate educator (as well as a former RE/MAX managing broker and agent). She has been recognized by Inman News and numerous real estate organizations as one of the top 25 U.S. real estate coaches.
Additionally, Dr. Lee has article features in trade and consumer reads like REALTOR® Magazine. Remarkably, her doctoral research (studying the lead generation success strategies of top agents) is published in the peer-reviewed Journal of Real Estate Education and Practice -- in other words, she knows her stuff!
She is affectionately known for helping workshop audiences say, "Aha!" through her fun games used to explain essential technology, everyday business tasks, and how our God-given personalities can directly influence our level of success.
Connect with Dr. Lee at www.LearnWithDrLee.com, www.instagram.com/learnwithdrlee, www.facebook.com/LearnWithDrLee, and #LearnWithDrLee.