Continuing Education Event
Military Relocation Professional Certification Course (MRP)
Wednesday, June 22 | Atlanta REALTORS® Center
9:30 AM - 4:30 PM
ABOUT EVENT
When service members and their families relocate, the services of a real estate professional who understands their needs and timetables makes the transfer easier, faster, and less stressful. This course focuses on educating real estate professionals about working with current and former military service members to find the housing solutions that best suit their needs and take full advantage of military benefits and support. Learn how to provide the real estate services—at any stage in the service member's military career—that meet the needs of this niche market and win future referrals.
Maura's Video Invite - click here
NOTE: This course is approved for the 1 day elective towards the Accredited Buyers Representative (ABR) Designation
This course qualifies for the GAR Scholarship Program.
SPEAKERS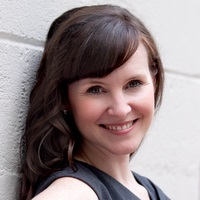 Maura Neill
Maura Neill is a second-generation REALTOR® who combines her love for the industry with her passion for education. Before getting into the real estate business in 2001, Maura previously taught at Florida State University and University of Phoenix. She is an active agent with RE/MAX Around Atlanta, leading her team and representing buyers and sellers on a day-to-day basis, and considers education – both clients and other real estate agents – an important part of her role as a REALTOR®. She is the Lead Instructor and Subject Matter Expert for NAR's newest elective class, "Generating Buyer and Seller Leads - Capture, Qualify, Convert", as well as the Lead Instructor and Subject Matter Expert for NAR's newest certification class, the Military Relocation Professional (MRP).
Atlanta REALTORS® Center
5784 Lake Forrest Dr, Atlanta, GA 30328, USA
(404) 250-0051
Become an ARA Community Partner!
Learn about our Community Partner Program & see how you can get involved.