Continuing Education Event
Making Building Codes Work For You
Wednesday, August 30 | Atlanta REALTORS® Association
10:00 AM - 1:00 PM
ABOUT EVENT
Homeowners and the professionals who serve them need a fundamental understanding of building codes to avoid common pitfalls. Building codes are more simple than you might think. For example, the safety requirements in the building code that impact our lives every day are contained in a single chapter. We'll review the building and energy codes to show you how and where to find the information you need plus how to apply it: design, operation, maintenance, home inspection report response, appraisal support, etc. We'll also help you better understand how to communicate the value of the components in a building and how they affect occupant health, comfort and efficiency. Join us to learn how to make building codes work for you!
SPEAKERS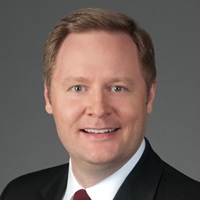 Ryan Taylor
Ryan Taylor is a registered architect. In 2002, he left one of the world's largest commercial A|E practices to found Ryan Taylor Architects, LLC (RTA). The firm is focused on residential projects: renovations, additions and new construction. RTA's architecture projects are mainly in the southeastern United States though the company's work includes projects in the Caribbean and Africa.
Ryan is active in community, legislative and building code issues. He serves as the appointed representative of Georgia architects in the adoption and amendment of state building codes. He's also earned certifications for home performance testing, HVAC design, disaster response, storm water system design and delivering distance learning.
Ryan is frequently invited to speak at community and industry events. He speaks to share contacts, resources and opportunities. He's grateful for the questions and knowledge each audience shares.
Atlanta REALTORS® Association
5784 Lake Forrest Dr NW STE 150, Atlanta, GA 30328, USA
(404) 250-0051