FREE CE Event
Recharge, Refocus, Re-Engage
Friday, March 17 | Sandy Springs Performing Arts Center
10:00 AM - 1:00 PM
ABOUT EVENT
The tools the public needs keep changing. This past year has been emotionally stressful for the public and the practitioner. Many agents are operating on fumes. In addition, real estate is experiencing a lack of inventory and information explosion, in real-time. Most agents are just working IN their business, instead of ON their business. If ever there was a time to Recharge. Refocus. Reengage. It is now!
Come get the tools that will help you recharge, refocus and reengage! We will have as much fun as legally possible while providing you with crazy effective tools to Recharge. Refocus. Reengage.
Some sessions can be missed...Some sessions you can get from notes...this is NOT one of those sessions!
REGISTRATION RATE
Members
$25
Refundable deposit with 48 hours cancellation
Register Now
SPEAKERS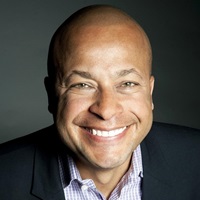 Terry Watson
Terry goes by the nickname "The AHA Guy" because it's his goal to give your audiences ideas they've never heard before… and that will drastically change the way they do business in the future.
As a CSP, Terry has been designated one of the world's top speaking professionals. (Only 10% of the speakers who belong to the Global Speakers Federation hold this title – fewer than 600 worldwide.) His 20+ years of experience serving thousands of clients has made him a consummate professional in the world of wannabe speakers.
Terry's style is bold, funny, and wildly entertaining – while still delivering real world lessons that resonate with your audience and solve real problems for his clients.
Sandy Springs Performing Arts Center
1 Galambos Wy, Sandy Springs, GA 30328, USA
(770) 206-2022
Become an ARA Community Partner!
Learn about our Community Partner Program & see how you can get involved.