Diversity, Equity & Inclusion Event
Webinar: A Conversation with Richard Rothstein
Wednesday, November 2
10:00 AM - 11:00 AM
ABOUT EVENT
The ARA Diversity Council is excited to host a candid conversation with Richard Rothstein, renowned author of THE COLOR OF LAW: A Forgotten History of How Our Government Segregated America on Wednesday, November 2, 2022 at 10:00 am.
ARA's own Dr. Lee Davenport will host a virtual discussion with Mr. Rothstein about his eye-opening bestseller that describes with exacting precision and fascinating insight how segregation in America - the incessant kind that continues to dog our major cities and has contributed to so much recent social strife - is the byproduct of explicit government policies at the local, state, and federal level. Rothstein demonstrates how the government and our courts - despite the Fair Housing Act in 1968 - upheld racist policies to maintain the separation of whites and blacks.
Take advantage of this unique opportunity to listen and learn from this award-winning scholar! Attendees will also be able to ask questions of the author following the interview. The first 100 people to register will receive a free copy of the book!
*Regarding the $25 Deposit for FREE Events...As a reminder, the Board of Directors implemented the $25 deposit required to ensure that members who wished to attend these programs would be able to do so. Previously, we had a high no-show rate at many of our events and members who wished to attend were unable to do so. If you pay the deposit to register, you will receive a refund after you either (1) attend the course or (2) cancel with 48 hours of advance notice. Thank you for your understanding.
SPEAKERS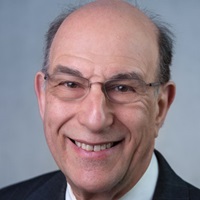 Richard Rothstein
Richard Rothstein is a Distinguished Fellow of the Economic Policy Institute and a Senior Fellow (emeritus) at the Thurgood Marshall Institute of the NAACP Legal Defense Fund. He is the author of The Color of Law: A Forgotten History of How Our Government Segregated America, which recovers a forgotten history of how federal, state, and local policy explicitly segregated metropolitan areas nationwide, creating racially homogenous neighborhoods in patterns that violate the Constitution and require remediation.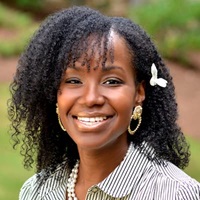 Dr. Lee Davenport
Armed with degrees in business and legal studies, Dr. Lee Davenport is an international real estate educator (as well as a former RE/MAX managing broker and agent). She has been recognized by Inman News and numerous real estate organizations as one of the top 25 U.S. real estate coaches.
Additionally, Dr. Lee has article features in trade and consumer reads like REALTOR® Magazine. Remarkably, her doctoral research (studying the lead generation success strategies of top agents) is published in the peer-reviewed Journal of Real Estate Education and Practice -- in other words, she knows her stuff!
She is affectionately known for helping workshop audiences say, "Aha!" through her fun games used to explain essential technology, everyday business tasks, and how our God-given personalities can directly influence our level of success.
Connect with Dr. Lee at www.LearnWithDrLee.com, www.instagram.com/learnwithdrlee, www.facebook.com/LearnWithDrLee, and #LearnWithDrLee.