Fair Housing Event
ARA Fair Housing Roundtable Discussion
Thursday, June 9 | Atlanta REALTORS® Center
8:30 AM - 12:00 PM
ABOUT EVENT
Achievable & Attainable Housing Solutions
in Honor National Homebuyers Month

In honor of National Homebuyers Month please join us for an informative panel discussion on homeownership barriers & solutions in the Greater Metro Atlanta area and how this impacts REALTORS®. Zoning, down payment assistance, workforce housing, alternative solutions all have an impact on REALTORS®, our clients & communities. Let's learn together about how we can increase homeownership for all.
This event is presented by the Affordable & Equitable Housing Committee.
SPEAKERS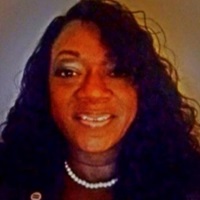 Johnette Brown
Sr. Program Director, Urban League of Greater Atlanta
jbrown@ulgatl.org | 404-659-5484
Johnette's career in Real Estate - Mortgage Banking and Finance began more than 25 years ago. She has a proven track record of Developing, Motivating and Educating industry professionals, potential homeowners and those interested in realizing their dream of homeownership. She is committed to providing each client, business partner and associate with the highest level of service and professionalism. She loves building great teams, partnerships, and business models that deliver results. Her best work involves helping stakeholders across organizations collaborate to achieve exceptional results for all parties.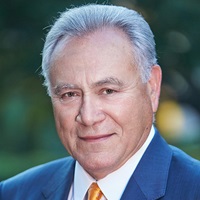 G. Douglas Dillard
Board Member, Council for Quality Growth
ddillard@dillardsellers.com | 404-665-1241
Doug Dillard is one of Georgia's most accomplished zoning and land use attorneys. He has helped clients for more than four decades resolve matters involving zoning, planning, land use, local government law, annexation and land use litigation. His experience with land use issues include complex zoning changes, special use permit applications, site plan reviews, subdivisions, easements, covenants, litigation and appeals. Doug has litigated and won many of the landmark zoning cases decided by the Georgia Supreme Court and Court of Appeals. He also has worked proactively with local government officials, civic associations and business organizations to draft ordinances, statutes and local legislation as it affects land use. Doug actively promotes land development approval processes and regulations that support green building, affordable housing, and smart growth principles. He has served on the Mixed Income Communities Initiative for the Atlanta Neighborhood Development Partnership to promote, create and preserve mixed-income communities in the greater Atlanta Region.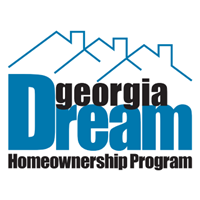 Tracey Turman
Housing Outreach Coordinator, Georgia Department of Community Affairs
tracey.turman@dca.ga.gov | 470-504-8173
The Georgia Dream Homeownership Program fulfills homeownership dreams by providing affordable mortgage financing for eligible homebuyers. Often the biggest obstacle to homeownership is being able to afford the down payment. The Georgia Dream Homeownership program can help qualified borrowers clear this hurdle! More info »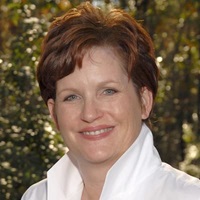 Carolyn Garrett
MODERATOR, Director of the Atlanta REALTORS® Association
A tenacious, intuitive and innovative real estate professional with a passion for all aspects of the real estate industry. Carolyn is highly effective in assessing the market, identifying new opportunities to expand business, mitigate risk and provide value-added services. She has built a large referral network through retaining long-standing relationships, leveraging effective consultative skills and implementing negotiating and sales cycle selling skills.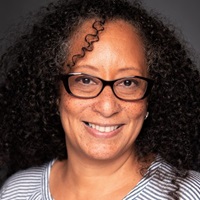 Shanda Laws
MODERATOR, Director of the Atlanta REALTORS® Association
Shanda Laws is a licensed REALTOR® and REALTIST® who is passionate about assisting her clients and educating the public about the benefits, importance, and values of homes that are energy-efficient, healthy and sustainable. In 2018, after earning her GREEN designation from the Green Resource Council and in 2019 was personally trained by former US Vice President Al Gore to become a Climate Reality Leader. Shanda differentiates fact from fiction regarding green incentives, living, cost savings, and energy efficient technology, green ratings and how that relates to increased property values.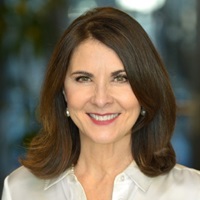 Cynthia Lippert
MODERATOR, Past President of the Atlanta REALTORS® Association

Cynthia began her real estate career in the spring of 1989 in the midst of an extreme buyer's market. Working against the marketplace at a record pace, she was recognized as the Rookie of the Year out of the gate! She returned to the field in 2011 with Keller Williams Realty, after many years on the corporate side of Residential Real Estate. In 2020, Cynthia joined Ansley Atlanta to oversee the North Fulton office. Her expertise in pricing and selling strategies for the luxury home market are her specialty.
AGENDA
Registration
Includes Boxed Lunch
Atlanta REALTORS® Center
5784 Lake Forrest Dr, Atlanta, GA 30328, USA
(404) 250-0051
Become an ARA Community Partner!
Learn about our Community Partner Program & see how you can get involved.