Networking Event
ARA - YPN Top Producers Panel
Friday, December 15 | Atlanta REALTORS Center
10:00 AM - 11:30 AM
ABOUT EVENT
Join us on Friday, December 15, 2023, at the Atlanta REALTORS Center for an insightful discussion featuring top industry leaders.
SPEAKERS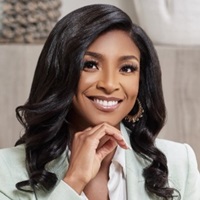 Courtney Stewart
Courtney Stewart, a dedicated Atlanta native and accomplished Real Estate Professional, is on a mission to democratize homeownership and wealth-building opportunities in the Greater Atlanta area. Passionate about empowering individuals through real estate, Courtney provides expert guidance to demystify home buying, ensuring accessibility for all. Recognized as a top-performer in the Atlanta Realtor Association's Top 5%, Courtney envisions a future where homeownership dreams are realized, and wealth creation becomes attainable for everyone. Her impact in the local real estate landscape goes beyond sales, as she not only sells homes but also empowers dreams.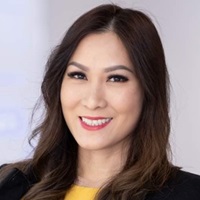 Amy Tep
Amy Tep, a Maryland native, discovered her passion for home design in childhood, which led her to a successful career in real estate. As the founder of the La'Tep Team at Better Homes and Gardens Metro Brokers in Atlanta, Georgia, Amy, a Vietnamese-born entrepreneur, prioritizes serving the Vietnamese community in the region. With a dedicated team, including co-leader Kim La, they focus on establishing trusted connections, particularly for those with limited English proficiency. Amy, who relocated to Atlanta six years ago due to her husband's military assignment, is committed to providing an exceptional real estate experience for all clients, with a special emphasis on overcoming language barriers within the Vietnamese community. The La'Tep Team has achieved significant success, closing over 40 transactions totaling nearly $14 million in sales this year, with a year-end goal set between $20 to $24 million. In an interview, Amy shares insights into their design-focused approach and the strategies contributing to their niche success.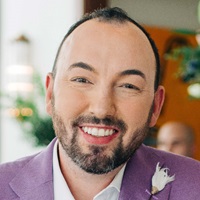 Josh Pitre
Josh is your dedicated partner in finding your perfect home, committed to delivering a seamless buying experience. When selling, he takes charge of every aspect, from marketing to negotiating and overseeing the closing process, ensuring a hassle-free process. Josh employs strategies such as staging and thoughtful touches to make your home irresistible to potential buyers. As a local real estate expert, he brings a wealth of knowledge, providing trustworthy guidance throughout your real estate journey. Eager to serve you, Josh is your go-to professional for all your real estate needs.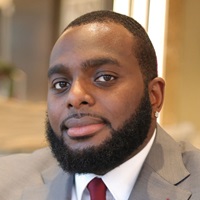 Eugene Winchester
In the realm of real estate, selecting the right professional is crucial for a seamless home buying or selling experience. Opting for nothing less than top-tier representation is paramount. It's essential to entrust your needs to an individual with an in-depth understanding of the local market, fortified by a wealth of experience, skills, and resources. Specializing in our local marketplace, I am eager to discuss how I can cater to your real estate requirements. Backed by extensive training, knowledge, and adept negotiation skills, coupled with the resources of Coldwell Banker, I deliver unparalleled service to my clients. Whether facilitating the sale of your home or assisting in finding your dream home, I encourage you to reach out via call or email today. Discover how my experience and professional resources can work seamlessly to fulfill your real estate goals.
Atlanta REALTORS Center
5784 Lake Forrest Dr NW, Atlanta, GA 30328, USA
(404) 250-0051