Community Event
Affordable Housing Town Hall
Thursday, November 4 | Pittsburgh Yards
6:00 PM - 8:00 PM
ABOUT EVENT
Local residents, community leaders and all ARA members are invited to attend this Town Hall event focusing on Affordable Housing! Join us for an evening of conversation and community with an accomplished group of panelists who will be discussing affordable vs. fair housing, gentrification, monetary barriers and much more.
SPEAKERS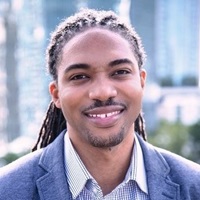 Joel Dixon
Co-Principal of Urban Oasis Development

Joel Dixon is Co-Principal of Urban Oasis Development and President of investment partner Catalyst Investment Partners, a boutique investment company that aggregates individual investor capital for investments in Atlanta real estate and early stage ventures.
He has been instrumental in helping to raise the public profile of Sims REG and Urban Oasis as well as mobilize financial and political resources for expansion. Having been raised in the city of Atlanta, Joel understands the city and is well-connected with Atlanta's business and grassroots community leaders.
Prior to launching Urban Oasis, Mr. Dixon has over 15 years of sales and business development experience in high technology and real estate. His past roles include being Senior Solutions consultant for Hannon Hill, a company with deep ties to the burgeoning Tech Venture community in Atlanta. He has a B.S. in Symbolic Systems from Stanford University and Certificate of Mandarin Chinese from Beijing Language and Culture University. Joel is a 2017 Graduate of the Urban Land Institute's prestigious Center for Leadership.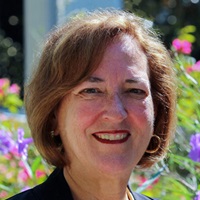 Trish O'Connell
Vice President for Planning and Development within the Real Estate Division at Atlanta Housing

As the Vice President for Planning and Development within the Real Estate Division at Atlanta Housing, Ms. O'Connell is responsible for the feasibility assessment, planning, environmental and site development functions that ensure the creation of diverse, affordable and livable urban communities with an array of housing choices. This is achieved by fostering innovative and cost effective design; applying sustainable environmental practices and state-of the-art planning standards; stakeholder management and community building; preserving the unique heritage, culture and people of Atlanta's great neighborhoods; and by linking civic, transportation, economic, recreation, education and social amenities to the new community.
With 25 years of experience in affordable housing development and neighborhood revitalization, Ms. O'Connell has overseen the production of over 6,000 rental and for sale homes, leveraging $300 million in public investment to create over $2.0 billion in private investment and economic impact in Atlanta's neighborhoods working. As a consultant to the U.S. Department of Housing and Urban Development, Ms. O'Connell successfully re-engineered over $150m in HOPE VI urban revitalization programs that were in default with HUD, including Durham NC and Detroit MI, preventing the recapture of funds needed to continue the development of affordable housing and community revitalization. She supported HUD's Hurricane Katrina Disaster Recovery Team with property assessments and the initiation of capital improvement planning and funding requests for over 2,000 public housing units damaged/destroyed by the storm.
As a champion for housing affordability in the city of Atlanta, Ms. O'Connell represents Atlanta Housing on a number of affordable housing and community development task forces and currently serves as a Board member of the Community Land Trust. She frequently represents AH on tours, presentations and speaking engagements regarding affordable housing development. She holds a degree in architecture from UNC-Charlotte and an MBA from Emory University, as well as completing the two-year Yale/HUD Community Revitalization Fellowship Program.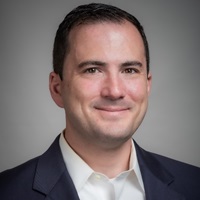 Jay Perlmutter
Director of Single Family Development at Atlanta Neighborhood Development Partnership (ANDP)

Jay Perlmutter joined ANDP in March 2016 and is responsible for the management and oversight of ANDP's single-family development efforts. He is responsible for managing several government contracts and non-government partnership to assist ANDP in achieving its mission of promoting and creating mixed income communities. He manages and oversees all day to day activities performed under the program from site selection to homebuyer disposition. Since joining ANDP, Jay has helped double annual production to over 100 single-family homes and grow the single-family rental portfolio to more than 130 houses.
Jay has over 19 years of experience in real estate project management with experience in single family development, real estate market analysis and program design and implementation. Prior to ANDP, Jay worked with HavenBrook Homes as Senior Operations Analyst and with the City of Atlanta as NSP Management Analyst. Jay has a Bachelor's degree from Emory University and a Master's degree in City and Regional Planning from Georgia Institute of Technology.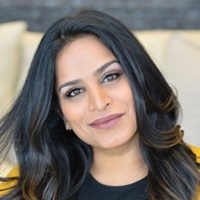 Feroza Syed
ARA Member, Director of LGBTQ+ Real Estate Alliance

Having lived in Atlanta for over 20 years, Feroza has the in-depth knowledge of the Metro Atlanta real estate market that only a local can have. Receiving her broker's license in 2017, she's more than just a REALTOR® or an agent. As a top producer, she uses her vast experience with buyers and sellers to get you the best price for your home. Her keen attention to detail keeps you informed every step of the way. Whether it is helping you through the biggest purchase or sale of your life, Feroza ensures each transaction is handled with ease. Feroza enjoys representing clients throughout the Metro Atlanta area, including Buckhead, Morningside, Ansley Park, Druid Hills, Decatur, Dunwoody/Perimeter, Midtown and Grant Park.
Feroza has worked with both residential and commercial buyers and sellers assisting them with resale, new construction and lease transactions. Using her network of lenders, developers and builders, she gives purchasers the opportunity to design and build their own custom homes. Feroza offers a custom-tailored approach for each transaction; she employs the best tools in the industry, from digital, social media, broadcast and direct mail campaigns, to targeted events and property-specific marketing.
Feroza is happily married to her husband, Stephen, and they live in Dekalb county, just outside of Decatur, in one of their multiple homes in the Atlanta area. They have two English bulldogs, Bella and Teddy, and are actively working to foster children. She's a trans woman, an activist for trans women, women of color, feminism and human rights in general. Feroza enjoys serving her local neighborhood association and is an avid runner and member of local running clubs. She loves spending as much time as possible with her family, especially her young nieces and nephews.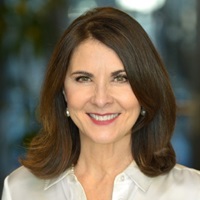 Cynthia Lippert
MODERATOR, President of the Atlanta REALTORS® Association

Cynthia began her real estate career in the spring of 1989 in the midst of an extreme buyer's market. Working against the marketplace at a record pace, she was recognized as the Rookie of the Year out of the gate! She returned to the field in 2011 with Keller Williams Realty, after many years on the corporate side of Residential Real Estate. In 2020, Cynthia joined Ansley Atlanta to oversee the North Fulton office. Her expertise in pricing and selling strategies for the luxury home market are her specialty.
Pittsburgh Yards
352 University Ave SW, Atlanta, GA 30310, USA
(478) 888-9273