FREE CE Event
The Language of Money & How to Accelerate Your Wealth
Wednesday, September 14 | Atlanta REALTORS® Center
10:00 AM - 1:00 PM
ABOUT EVENT
Abhi Golhar's how-to launch manual for buying your first investment property and accumulating generational wealth. Use the skills you've developed as a real estate agent to move into investment models that help you build short-term cash flow and long-term wealth.
If you're thinking about dipping your toes into the investment space, this course will help you identify a real estate investment pathway from the start. If you've been in real estate for decades, it will help you take advantage of your experience and your professional network to secure your financial future and further establish your legacy.
Discover how you can use the language of money to acquire your first investment property - whether it's a single-family rental or flip project. You'll learn how to take your first step into the world of real estate investing, build your long-term wealth with a proven step-by-step process to smart decision making with your investments, and ensure you protect your wealth long-term with a strong asset protection strategy.
Promotional Video: https://drive.google.com/file/d/1VmjJfLLUkVltewHRRXz7-wGOUm81ZEVQ/view?usp=sharing
Committee Host: Training & Development Committee
REGISTRATION RATE
FREE
FREE
$25 Refundable Deposit for ARA Members
Register Now
SPEAKERS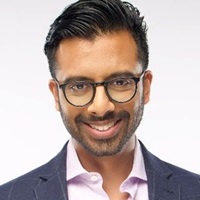 Abhi Golhar
For over six years, Abhi has coached thousands of entrepreneurs on his national radio shows and helped organizations such as Georgia REALTORS®, Tennessee REALTORS®, Wisconsin Association of REALTORS®, Think Realty, Mic.com, and National Association of Realtors® help their teams build better brands, scale their business, and make more money.
Atlanta REALTORS® Center
5784 Lake Forrest Dr, Atlanta, GA 30328, USA
(404) 250-0051
Become an ARA Community Partner!
Learn about our Community Partner Program & see how you can get involved.